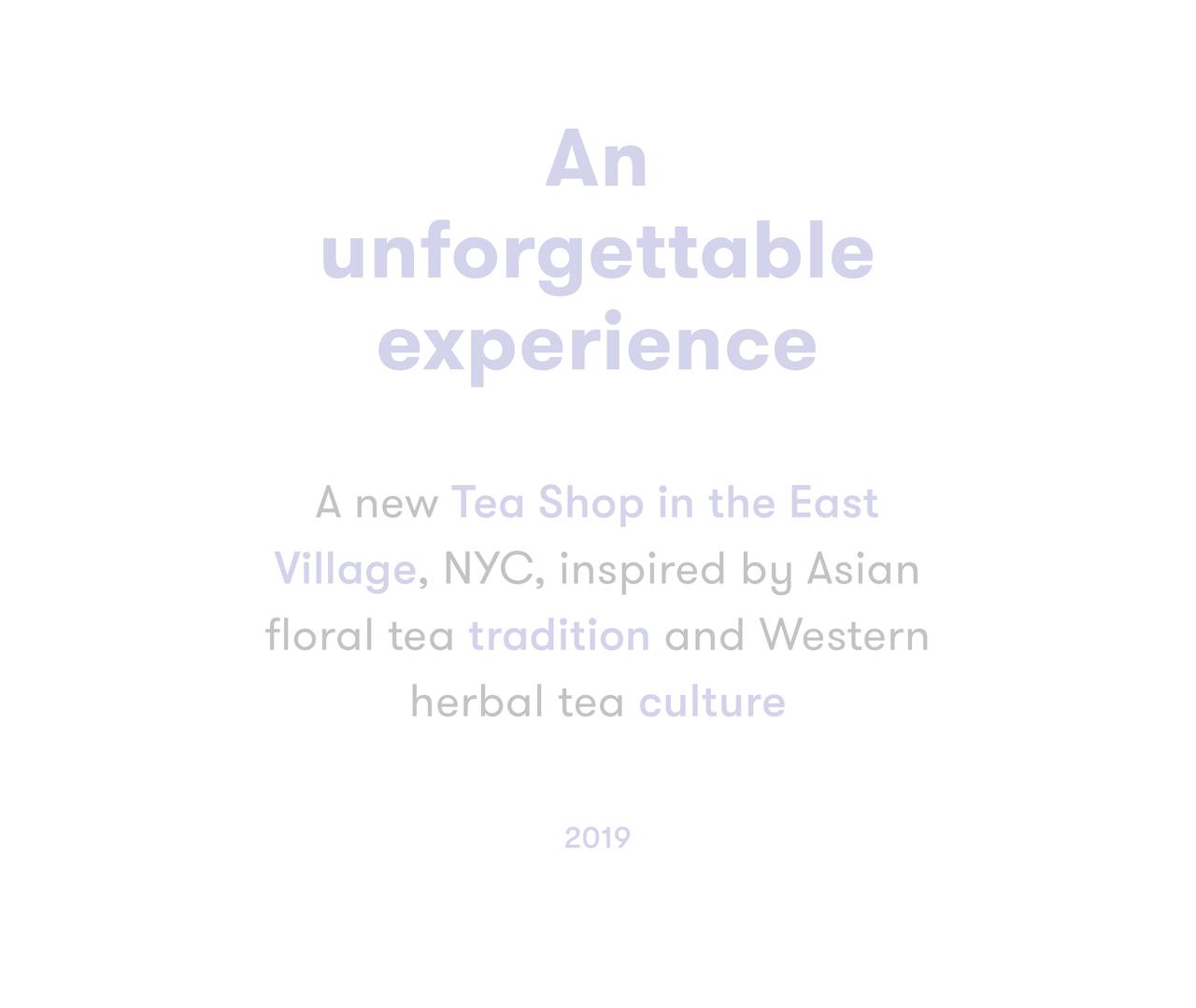 JQK encourages their customers to create a cup of floral tea of their own blend from their premium tea and organic florals around the world: Sencha from Shizuoka, Matcha from Uji, single-estate Assam and Darjeeling from India, Oolong from China, rose from Egypt, and lavender from France.

One of their differentials is their brewing method: they use a Trifecta to brew tea, allowing them to create precise brews controlling the temperature and air circulation of the loose leaf tea used, helping to facilitate the extraction of the teas' flavours and aromas. They are the only shop in NYC to use this method to brew tea, which is considered innovative because it uses tech but emulates traditional brewing styles that would take a long time to learn precisely.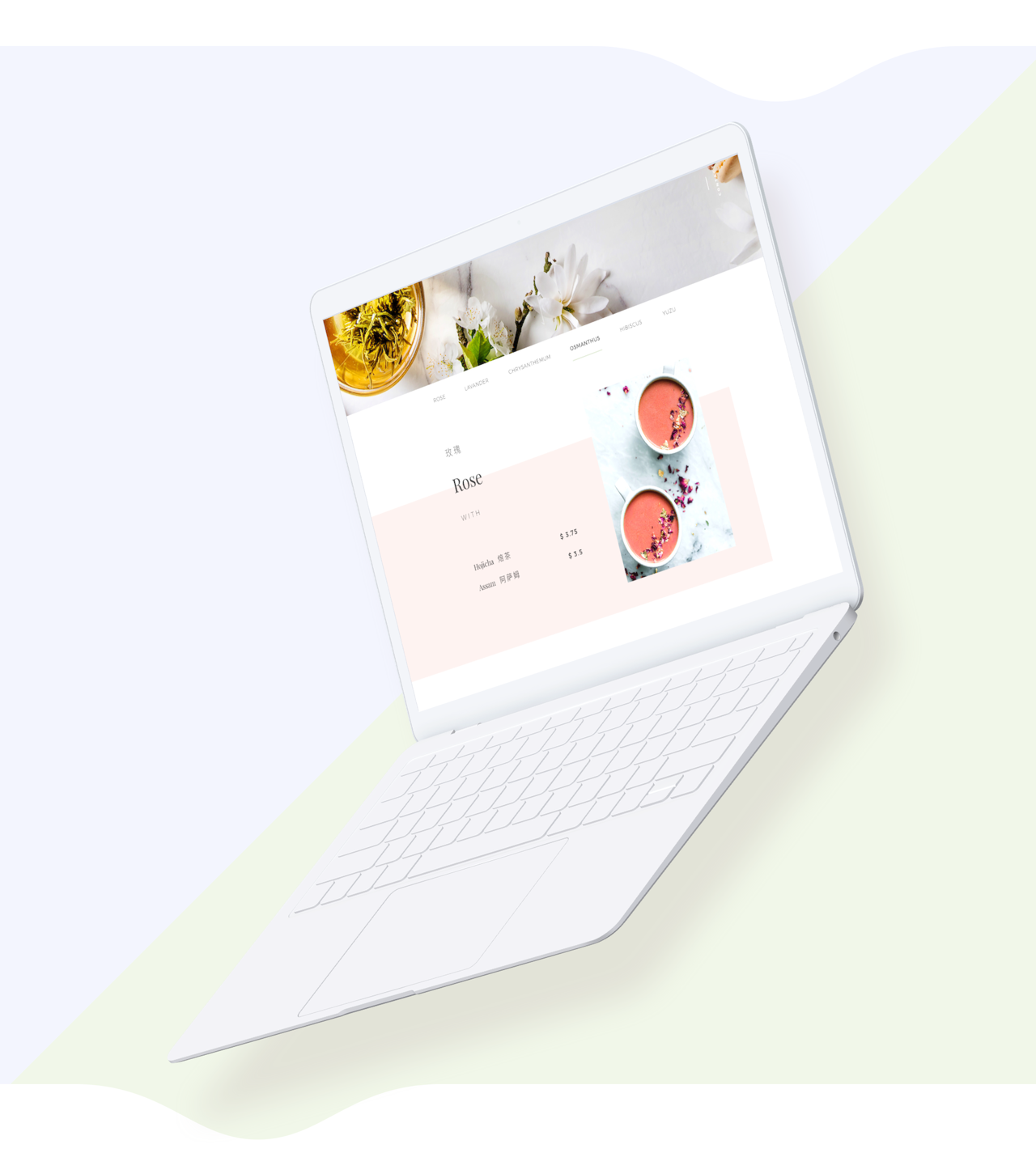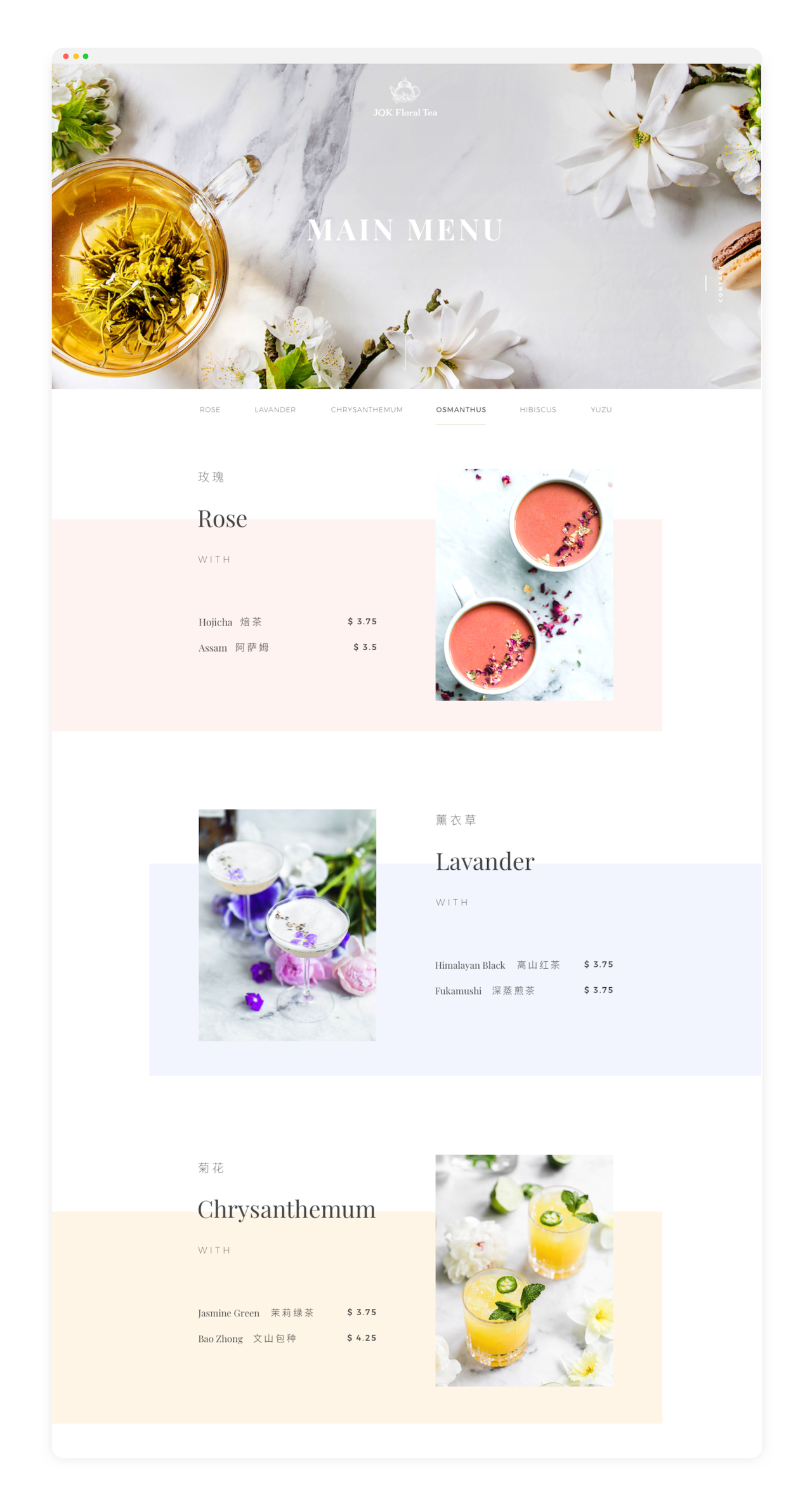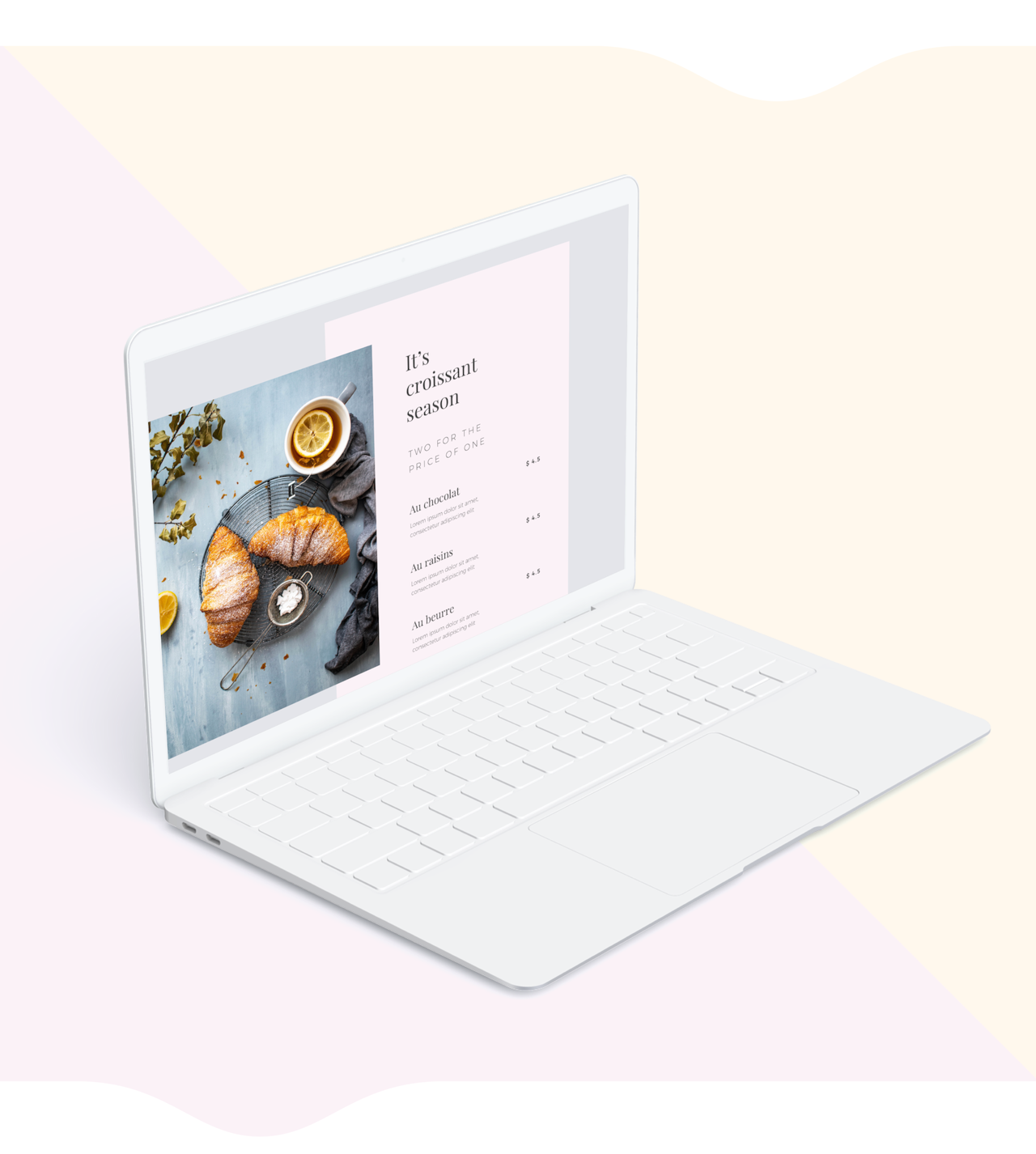 Thanks to Gourmet Marketing and the lovely & amazing ladies Julie and Giulianna for the opportunity, confidence and guidance in the development of this project!

Type » Website
Work » UX & UI Design
Collaboration » Giulianna Louis
Client » Gourmet Marketing for JQK Floral Tea
Location » New York
Date » 2019