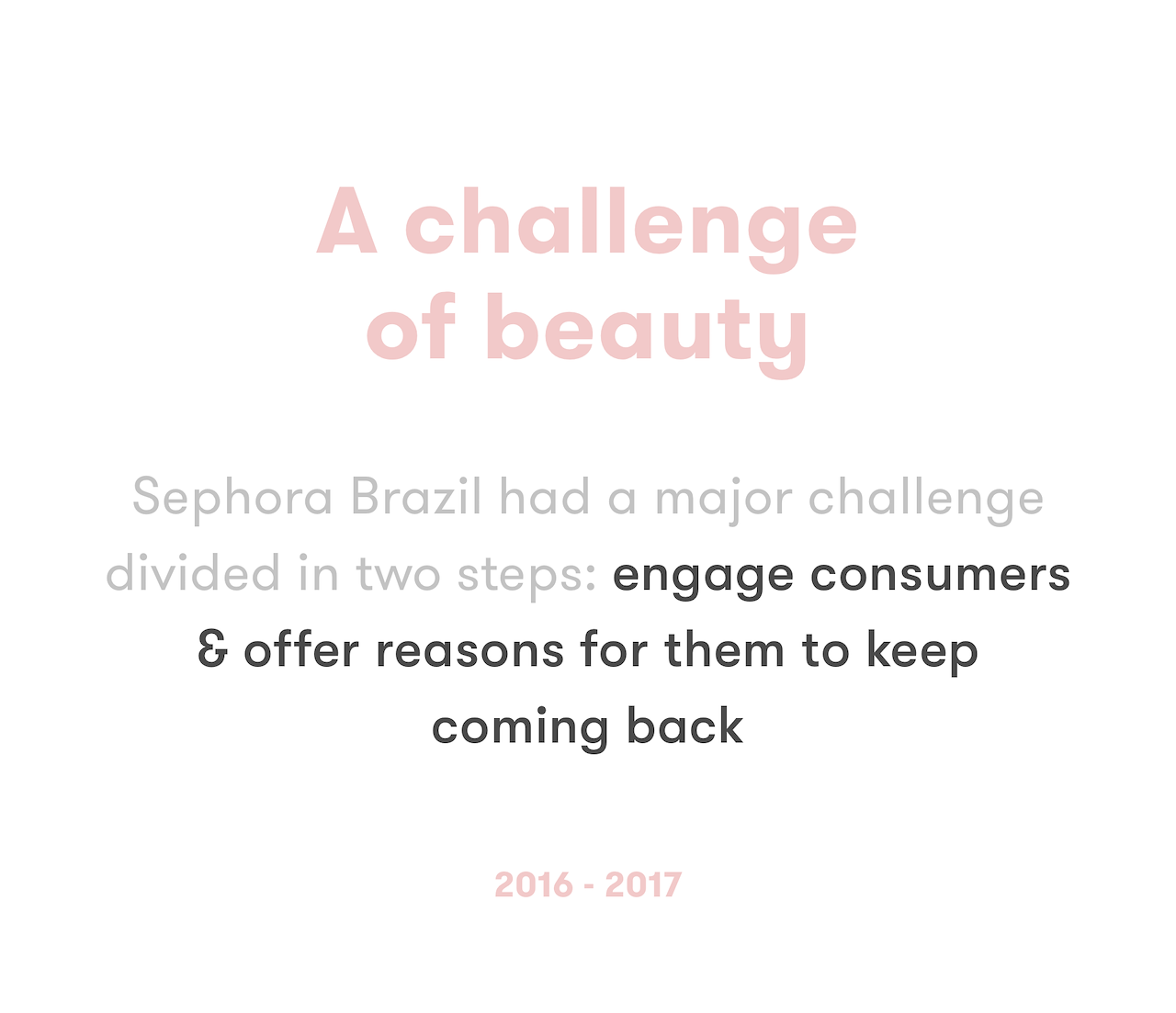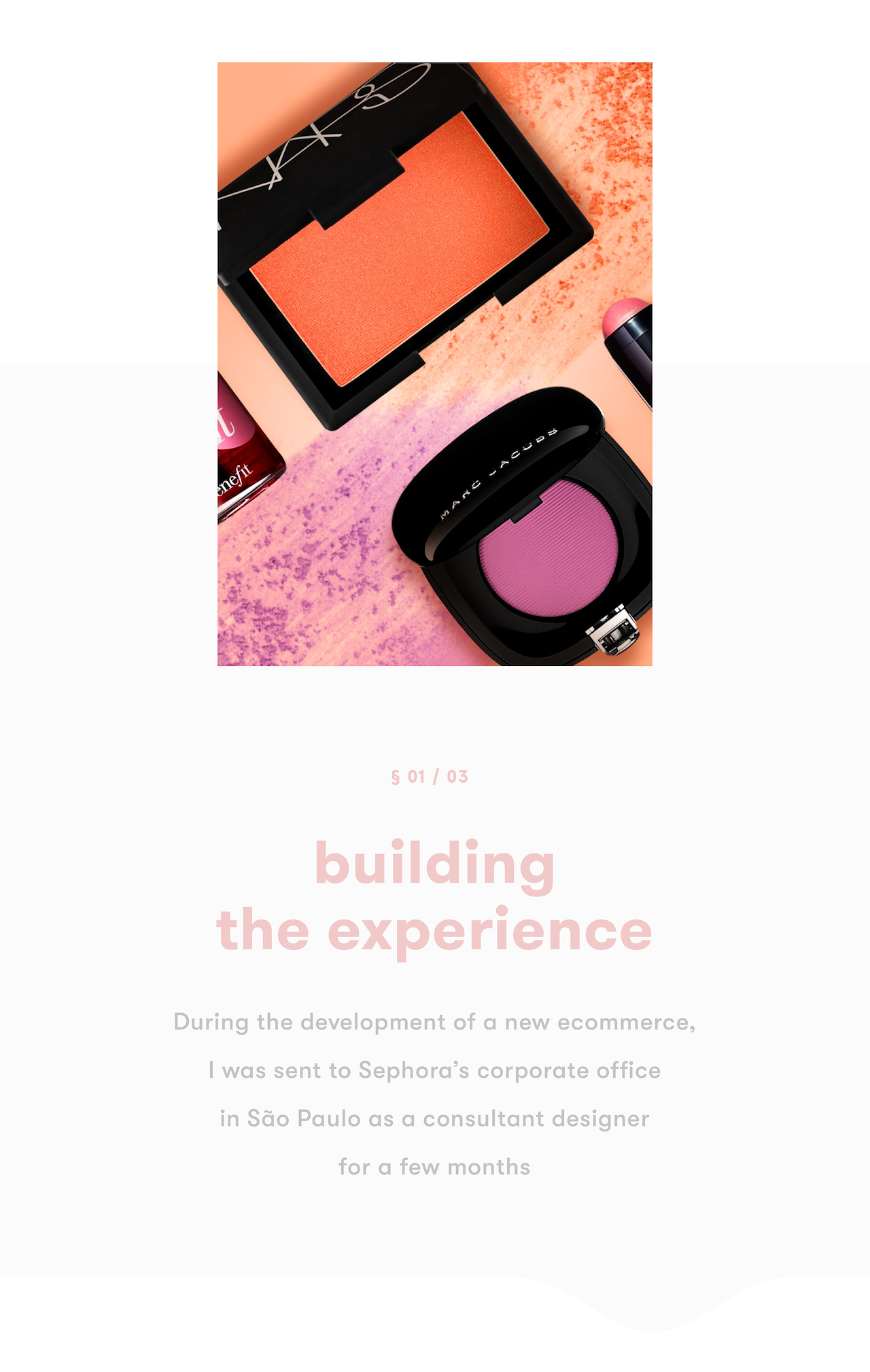 Sephora is not only the leading retailer of perfume and cosmetics stores in France, but also a powerful beauty presence in countries around the world, with approximately 2,300 stores in 33 countries worldwide. In Brazil, focusing on sales and seeking to improve customer relationships, Sephora had a major challenge divided in two steps: first, to engage consumers through a new ecommerce and in their mailing lists, explore thematic content, promote categories and products, and make that channel increasingly relevant. Next was the anticipation of promotions and exclusives for these loyal consumers, offering reasons to keep following and defending the brand.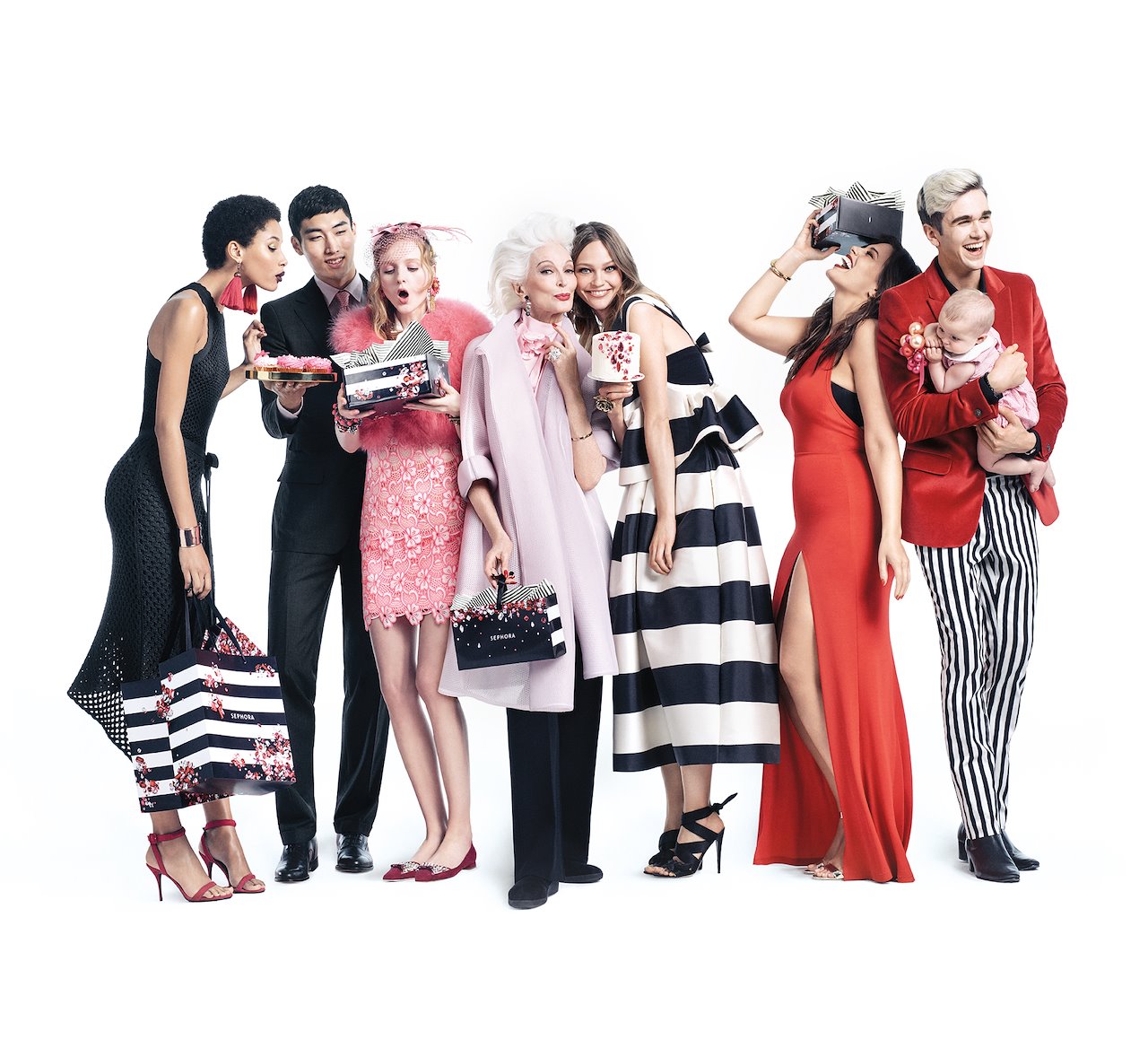 I was sent to assist the design team in this transition period, once there was a need to adapt the online content to the new reality of the e-commerce and to connect it to other medias. I also had the opportunity to work with the UI in a few pages of the e-commerce and improve the UX after the launching. The analysis of usability tests showed that the product page and checkout, for example, were problematic. During this stage, we used A/B and multivariate testings to make incremental improvements to the e-commerce.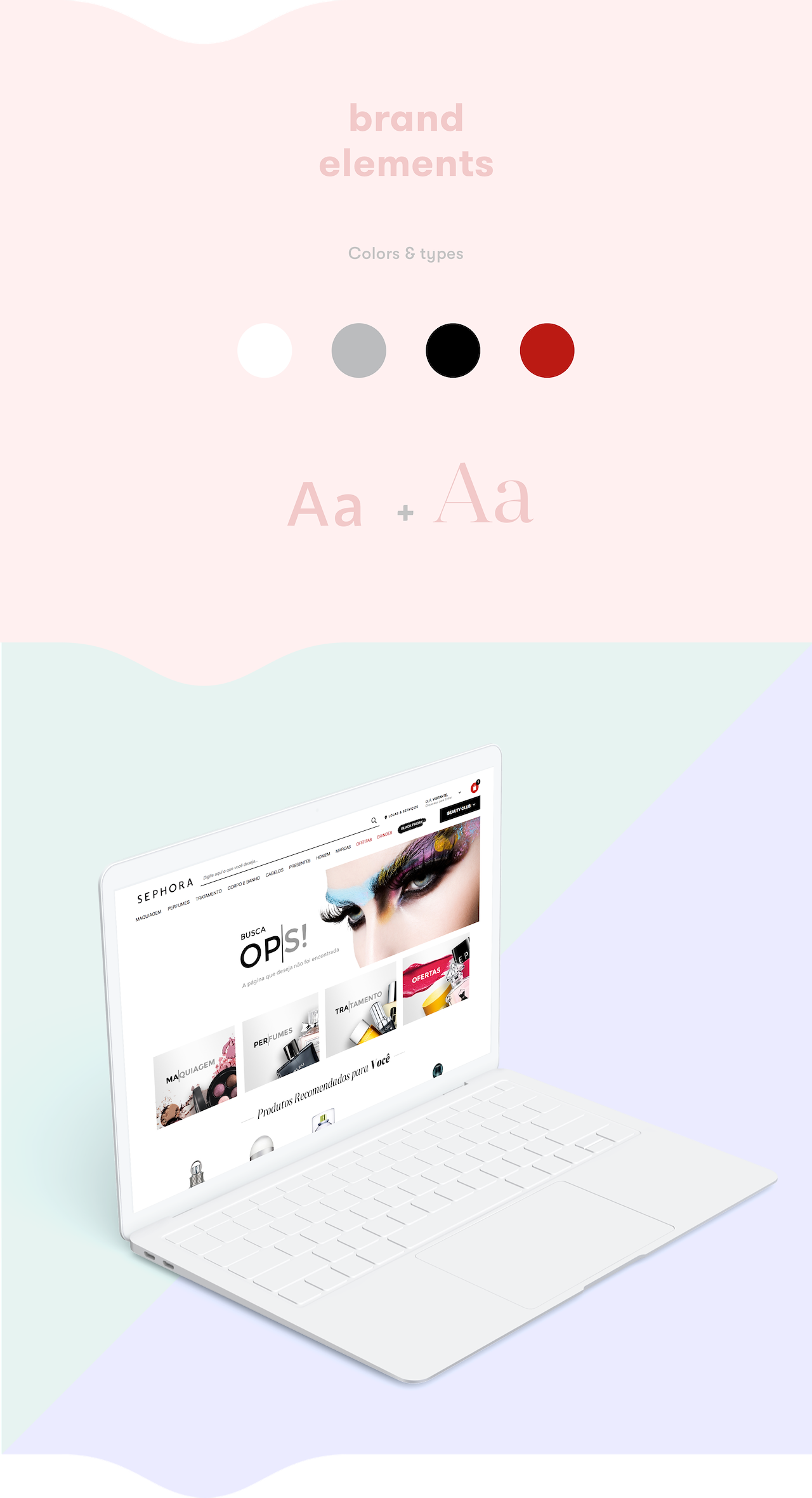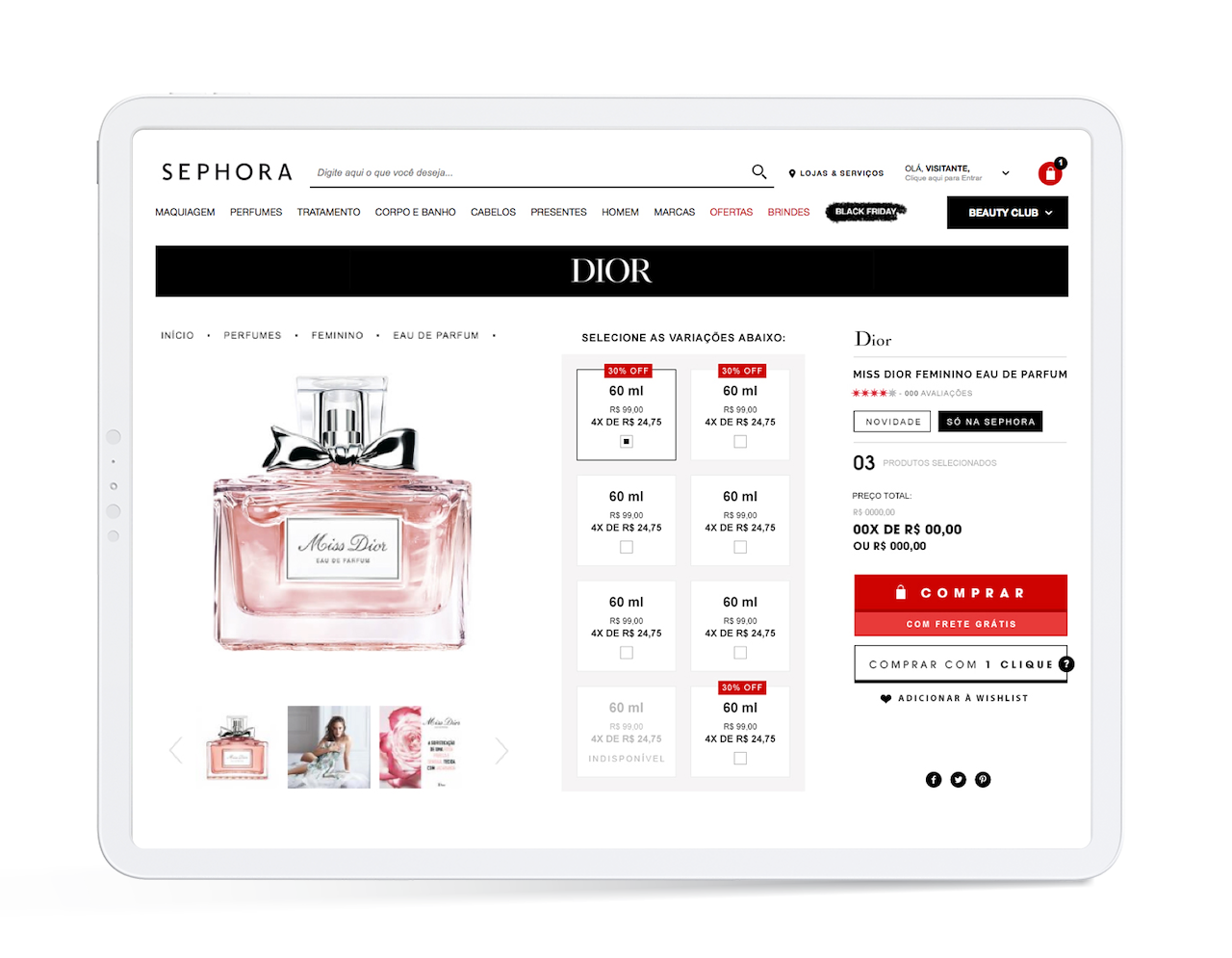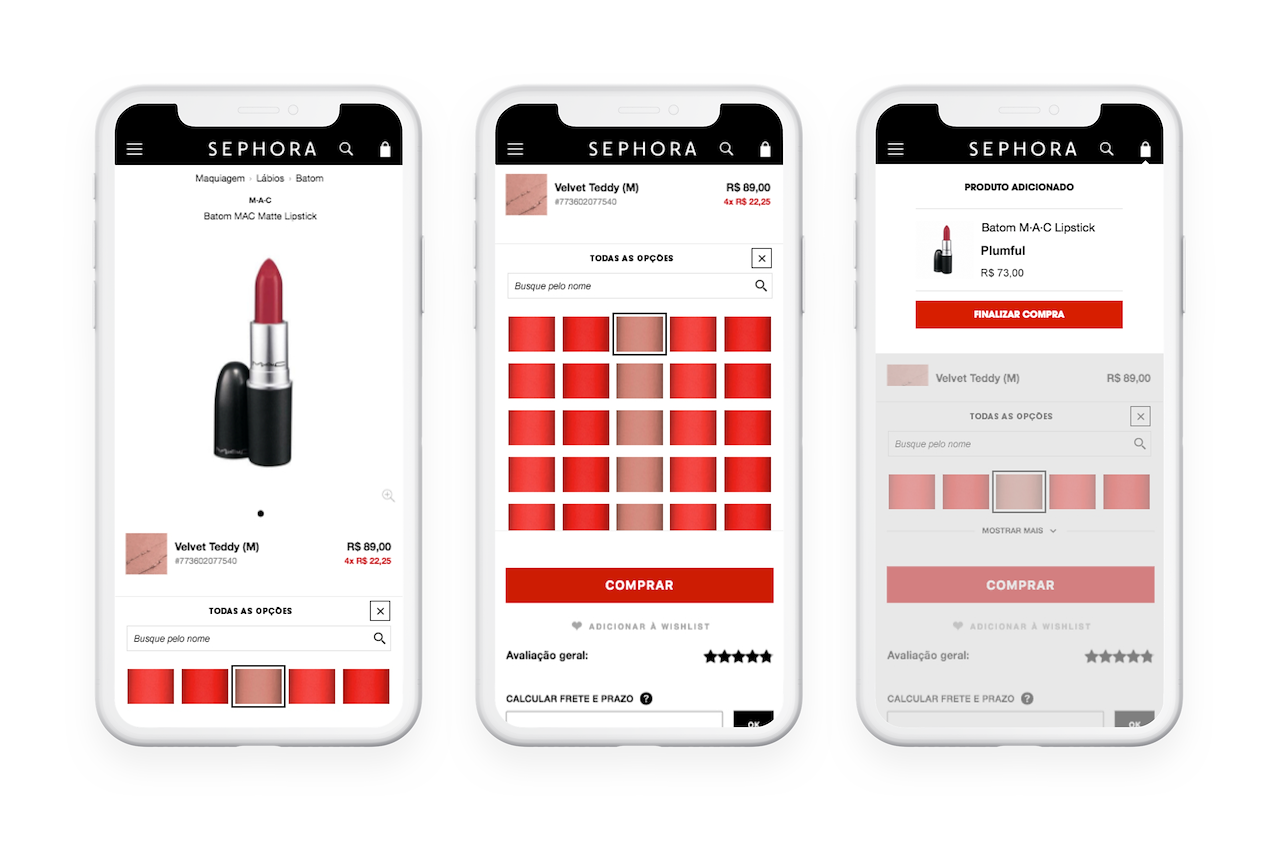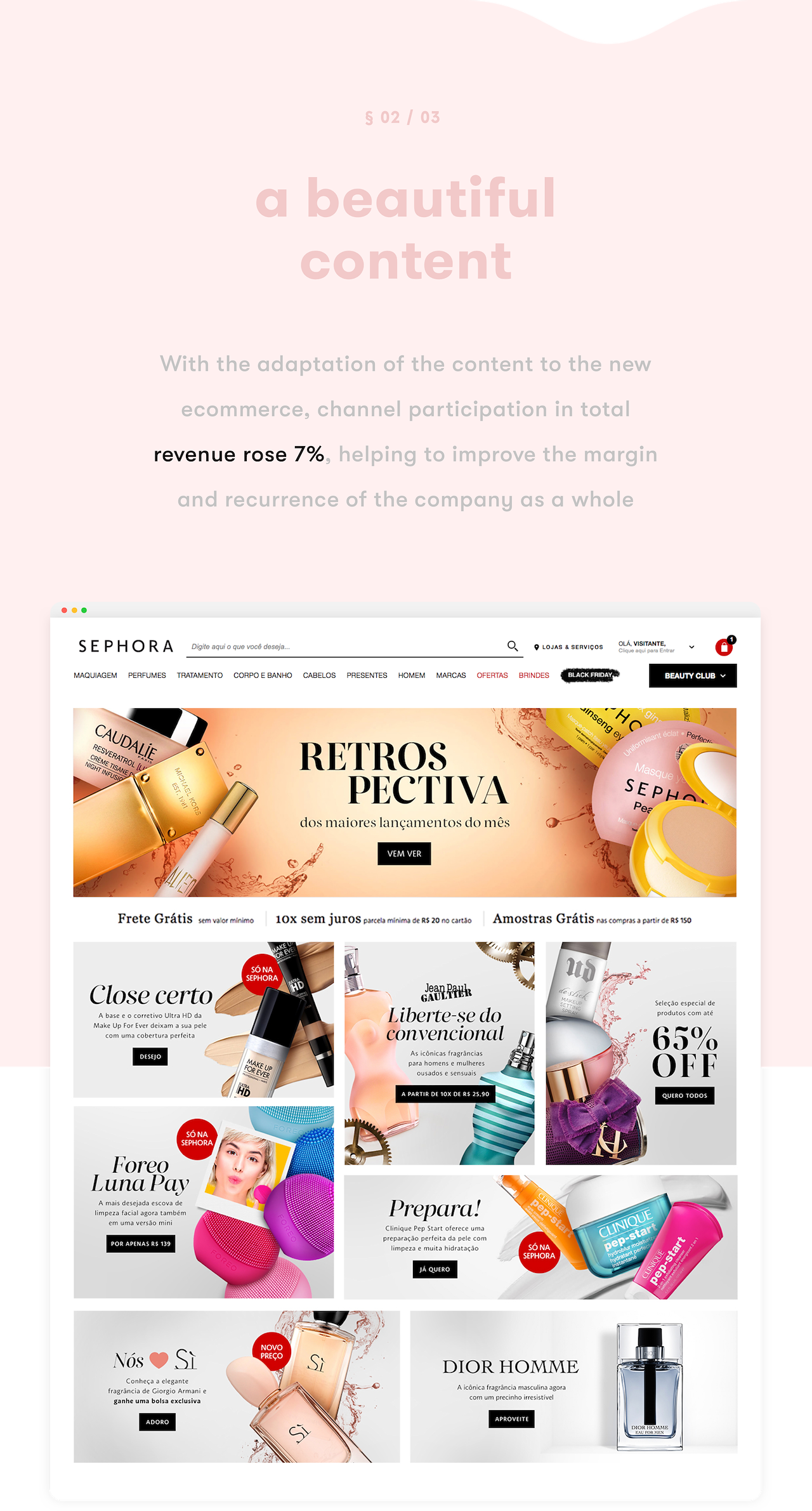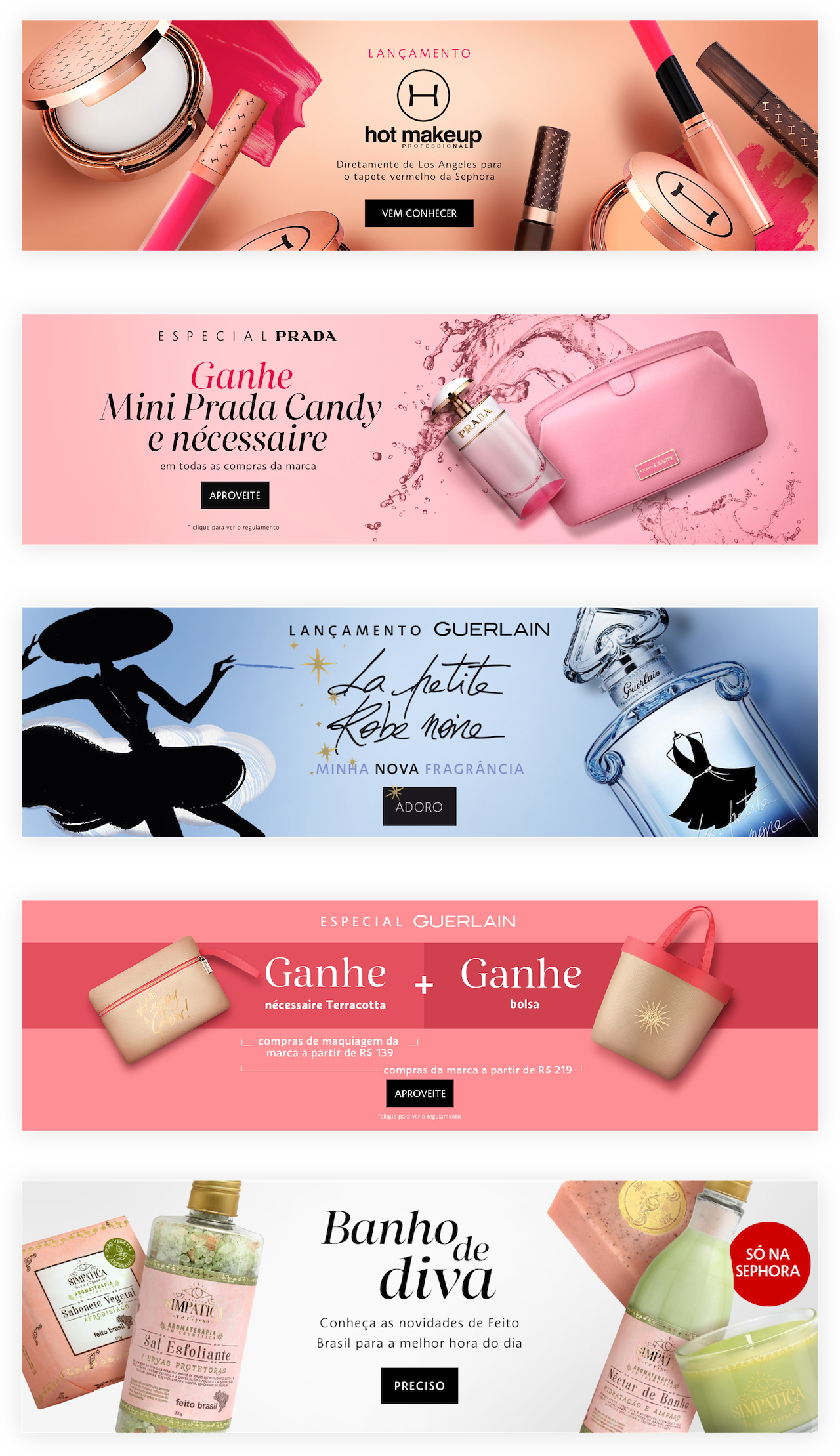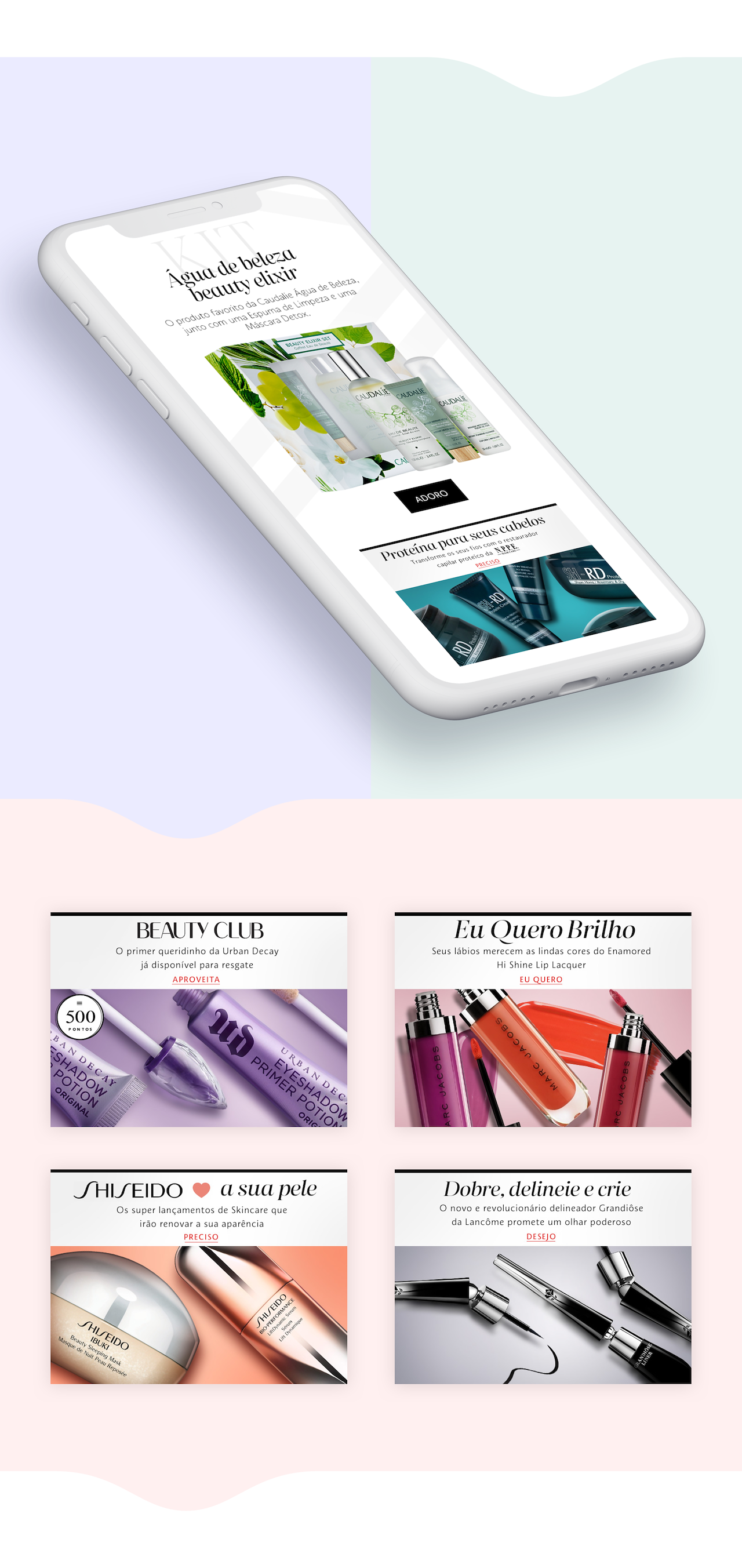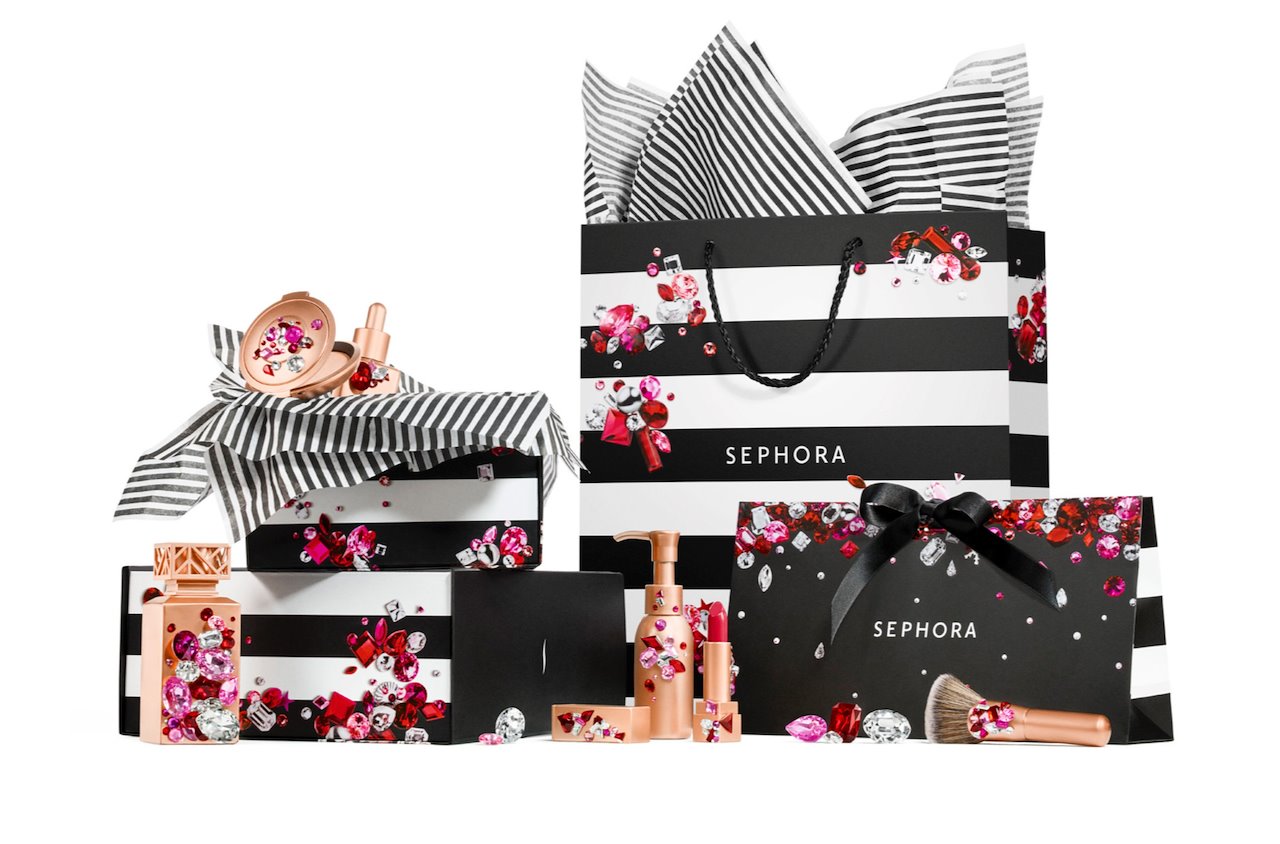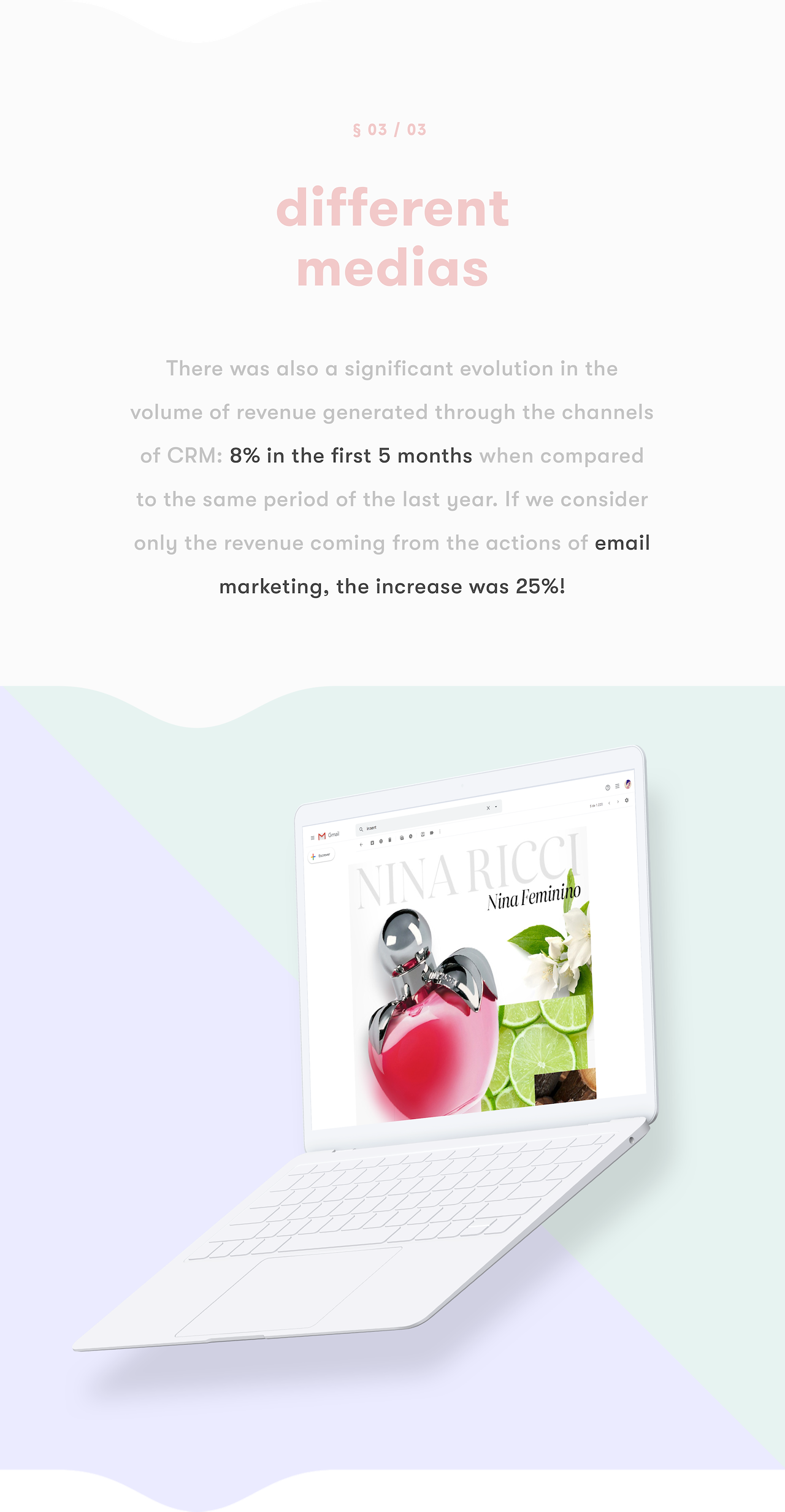 Thanks to Enext and Sephora for the amazing opportunity to be a part of their Design team and for the opportunity to learn so much. And a special thanks to the lovely ladies Patrícia, Fran, Gabriela, Leilane and Karen for accepting me as one of their own!

Type » Ecommerce & CRM
Work » Graphic Design, UX & UI
Collaboration » Sephora's in-house Design team
Client » Enext for Sephora
Location » Sao Paulo
Date » 2016 – 2017