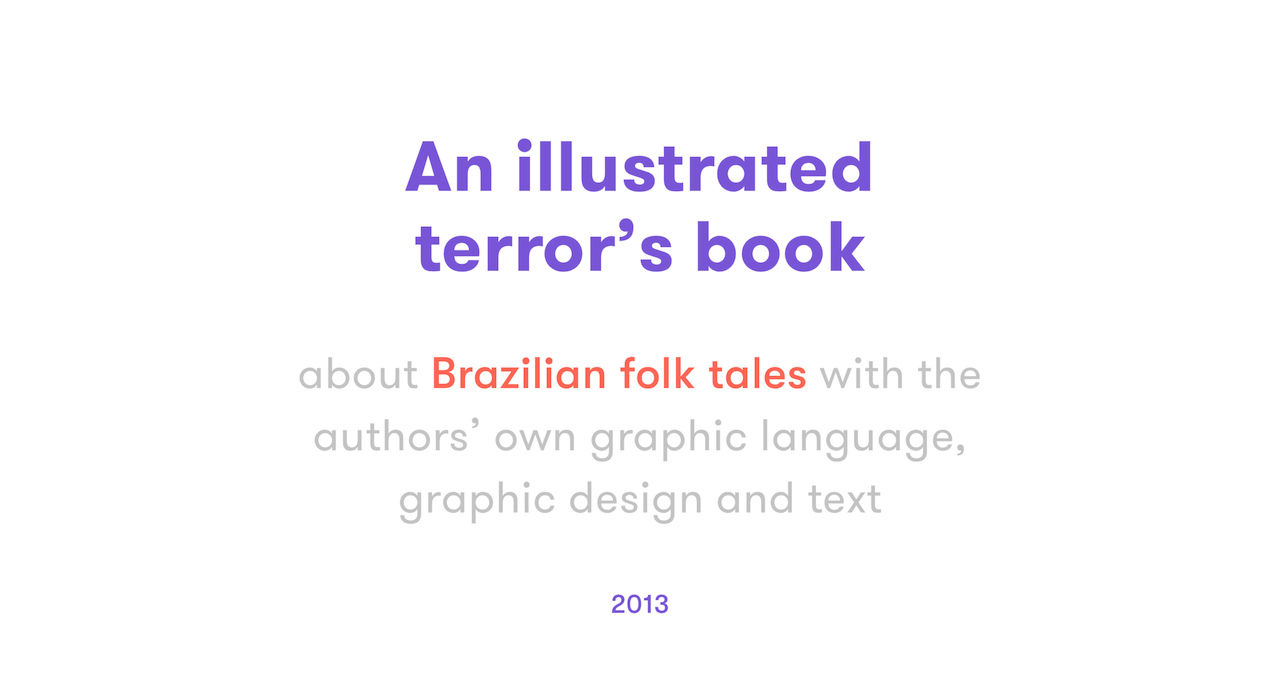 For this book project, we chose three creatures from our folclore: the Mermaids (beautiful gipsies that lure men into the river to their death), the Quibungo (a huge wolf, with a mouth in his back, that eats children and dogs in the silence of the night) and the horrible Papa Figo (an old men that kidnaps children with the help of his assistants, eats their liver and bathes in their blood, leaving gold coins sewn inside their bodies so that the families can bury them).
And this is the tale of a young boy who, despite his parents' warnings and the strange incidents in town, followed a suspicious man with the promise of candies, and met his fate in the hands of the Papa Figo. It is a little bit graphic and tragic as you will surely notice.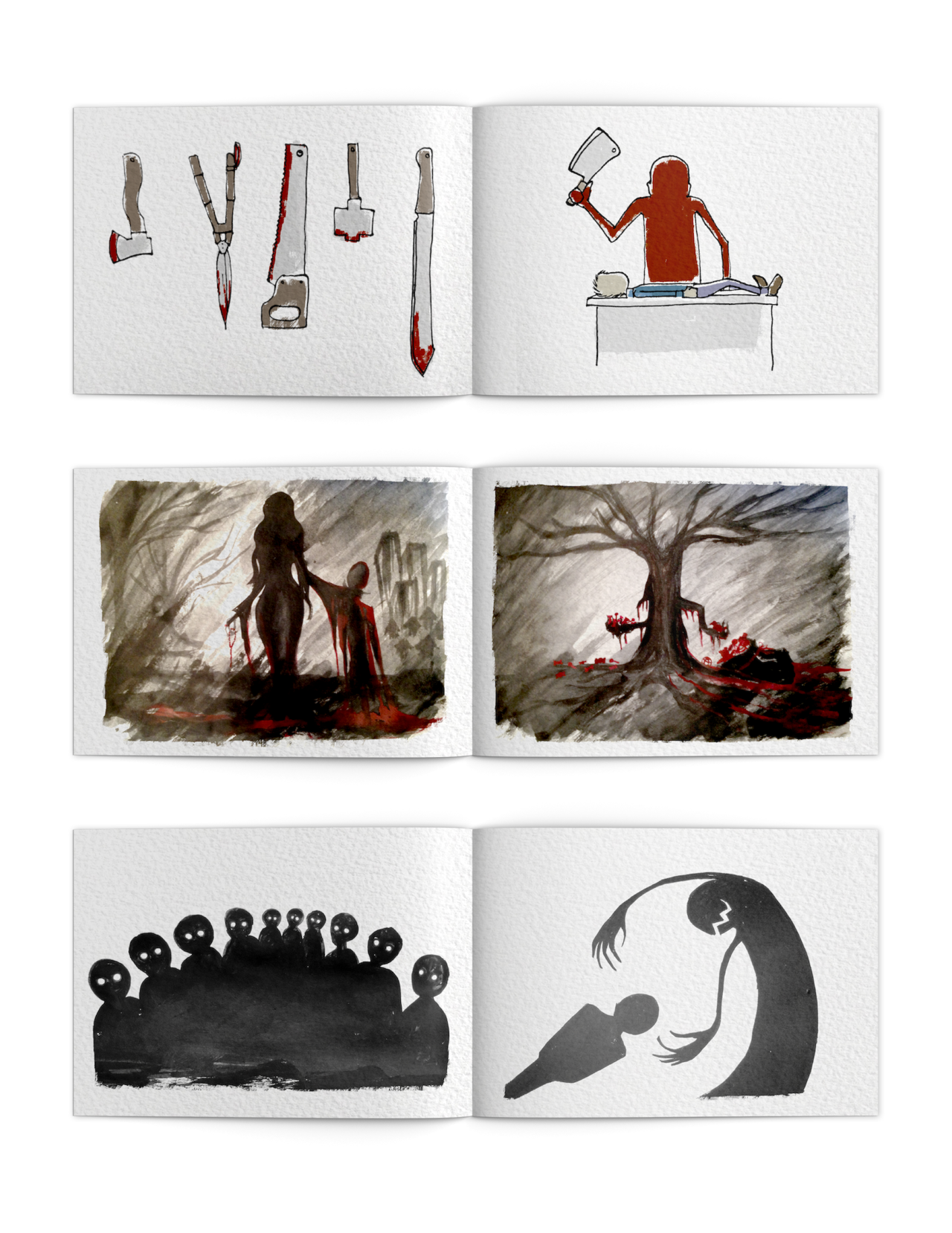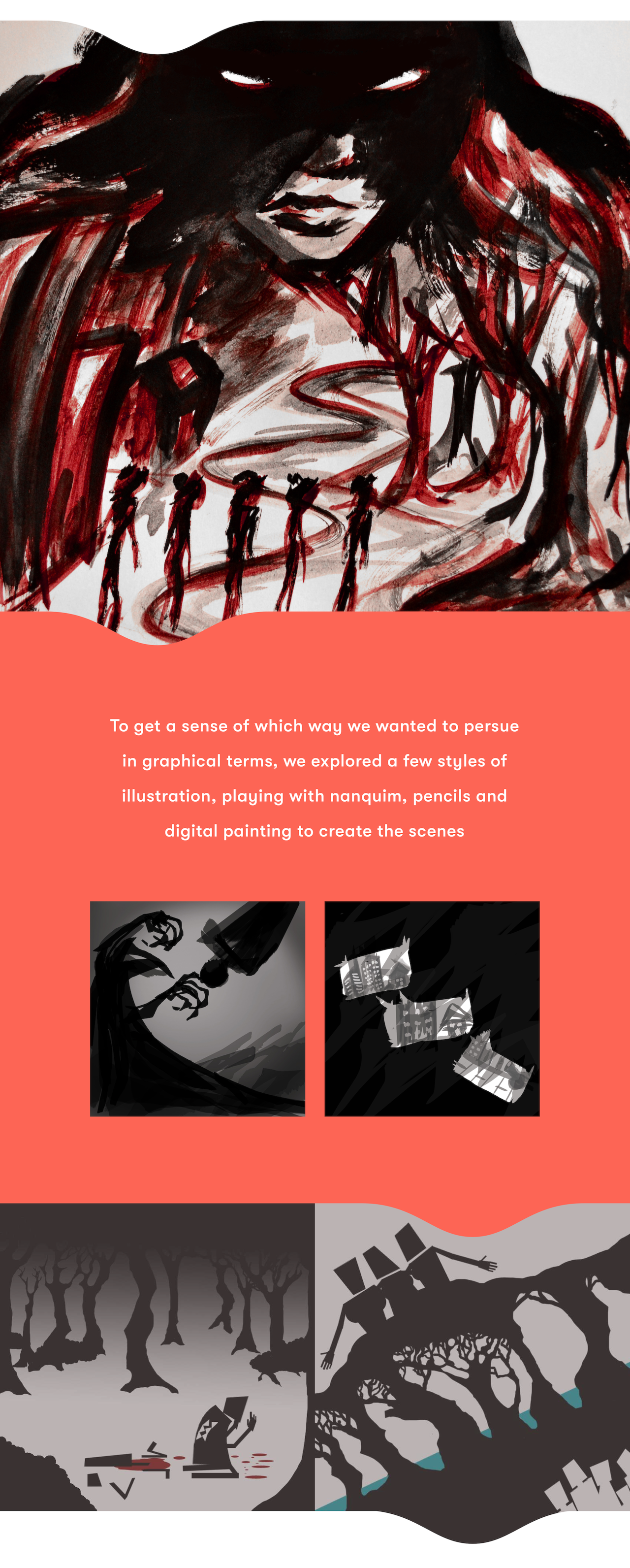 Previously to writing the story and exploring illustration styles, we extensively researched three main areas of study:
Literature: myth & legends, Brazilian folclore, horror & thriller literature, illustrated books and children's literature
Environment's analysis: target group, competition, macro environment, marketing strategies and production's budget
Artistic inspiration: artists, styles, diagramming, colours, materials and historical context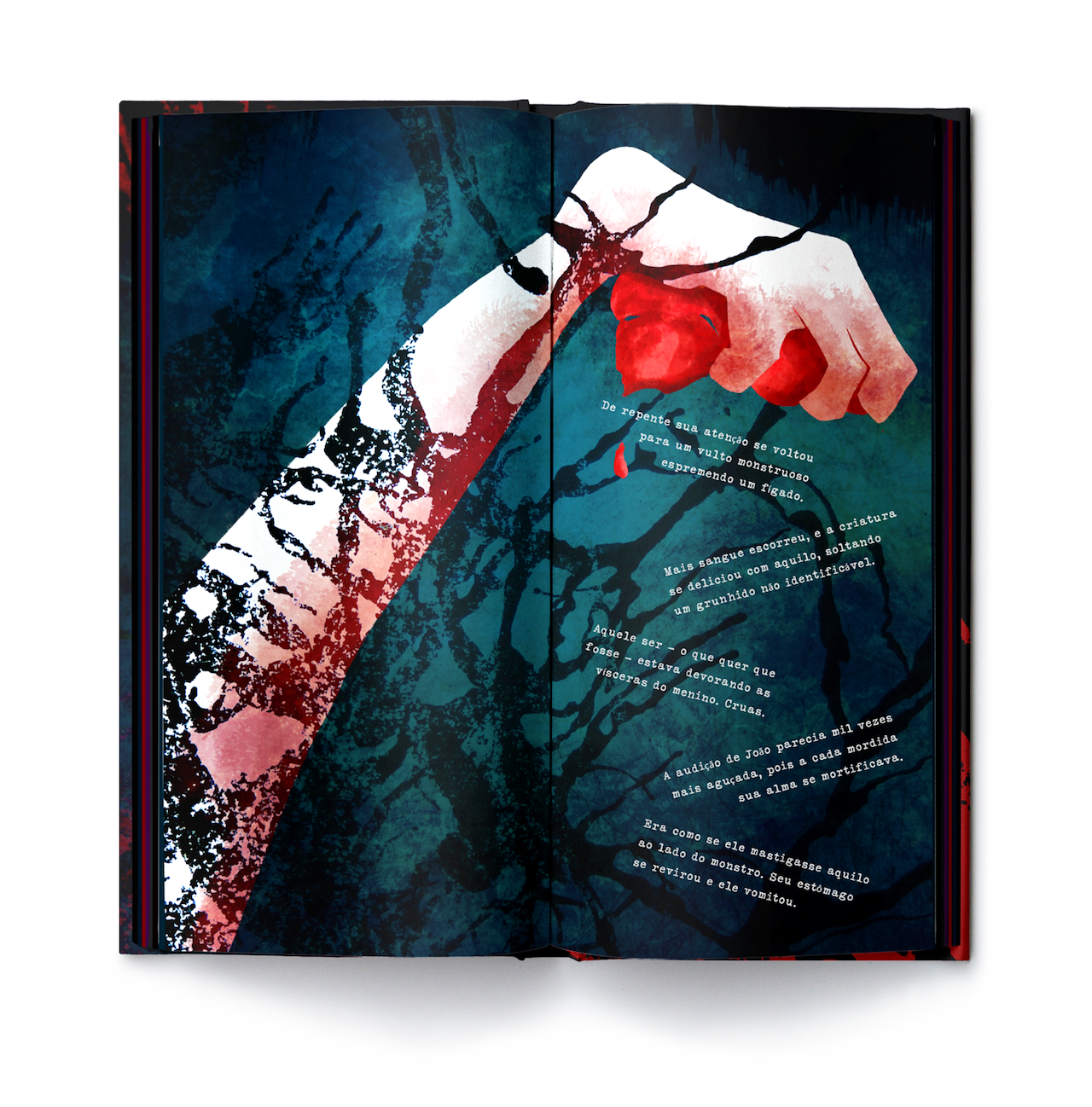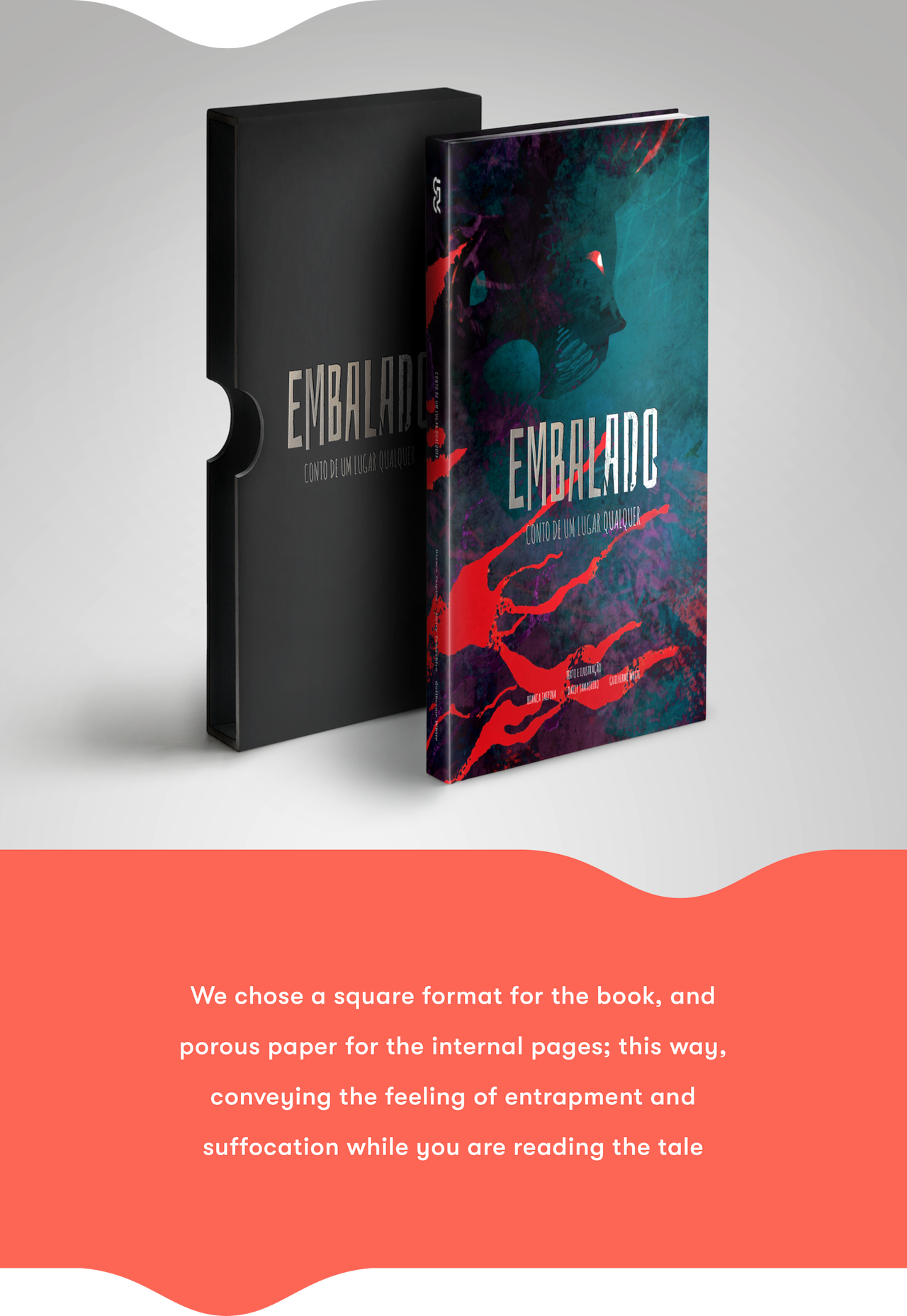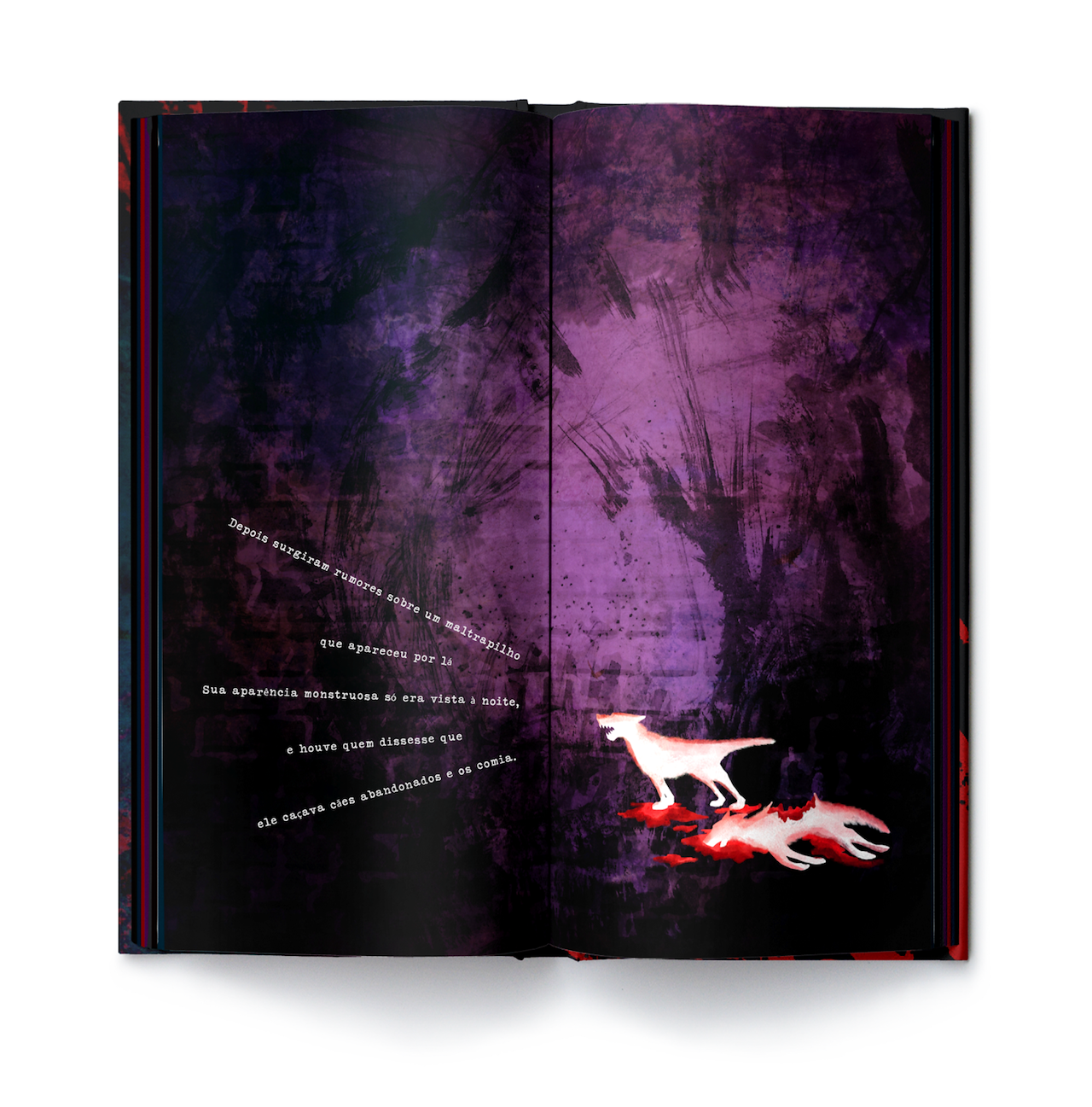 Additionally, we developed a game with an interacting digital app related to augmented reality technology.
The project was a success and we passed with flying colors! Both the book and thesis are now exposed in the college's library as reference to other students.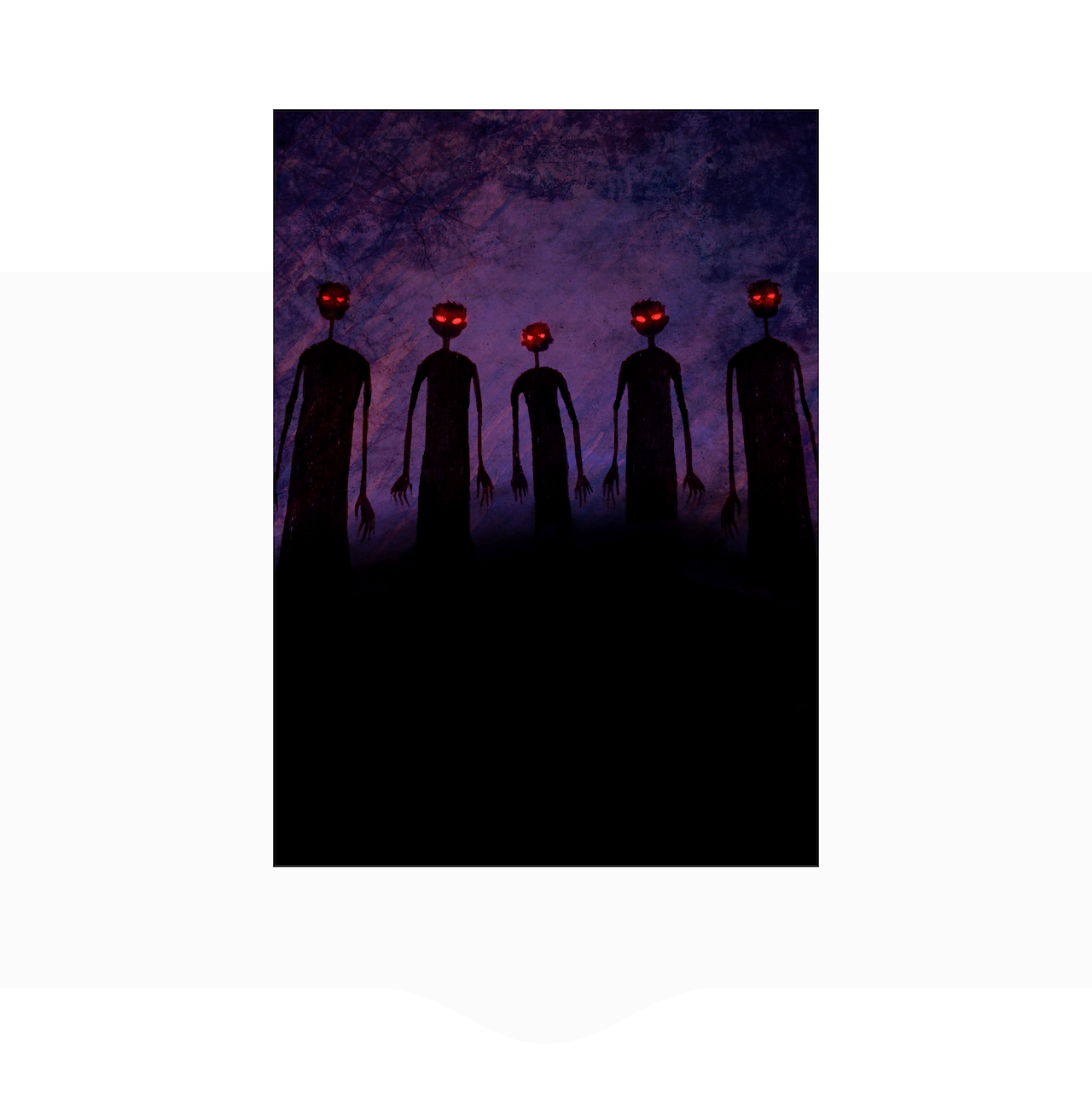 A special thanks to the other members of the group, Daisy and Guilherme, for all the help and company during our sleepless nights and coffee dates at Starbucks. And thanks to our professor and mentor Patrícia, and the whole faculty from ESPM, for all the guidance in the development of this project.

Type » Illustrated book and Graphic Design
Work » Illustration, Graphic Design
Collaboration » Daisy Tamashiro & Guilherme White
Client » Graduation Project for ESPM
Location » Sao Paulo
Date » 2013